Momi Ramen ( Brickell ) — If you went to college/were poor for far sadder reasons, at some point you likely fancied yourself a ramen expert. Now meet a real one: the Hong Kong-born mastermind of Momi, who traveled Japan for a half-dozen years to learn about the real-deal, absolutely non-Maruchan stuff, and thankfully brought his expertise to an intimate, Japanese-style brick house in Brickell.
Along with Japanese-imported wood tables inside, there's also a long marble slab for al fresco dining among Japanese blueberry trees.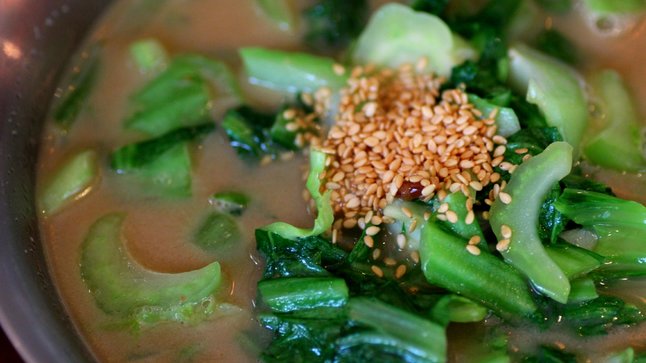 The base broth's made every day by simmering pork leg bone & marrow (plus select meats and bonito) in a kettle for 22 hours, before draining it all through cheesecloth to keep the flavor while cutting the fat like so many Foreman Grills (except this actually keeps the flavor).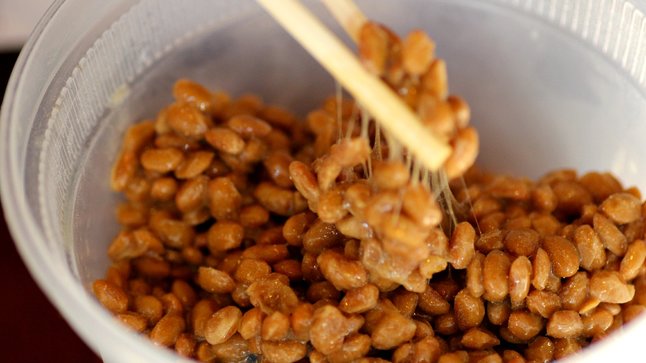 From there, one of your best moves is the miso ramen. Luckily it uses only Natto beans: nutty-flavored fermented soy beans from Japan that prevent the broth from getting that sedimenty thing that happens when the delivery guy from Wok Town finally shows up.
Said soy is then used in bowls of pork belly miso ramen, with noodles they hand-make daily in their Japanese press.
These mushrooms are called nameko, they're imported from Japan's Yamagata region, and this place has already bought out the entire supply of them in Florida.
Here's Omakase Bonito Ramen, a fish-based broth loaded with whatever fresh green of the day, like this seaweed soy sauce-soaked okra.
You'll have the run of 21 different sakes for $21/ bottle, which will make you an expert on everything, unless someone who's not drinking sake is around.